Developed in conjunction with children's charity Barnardos, the Max e-Grants programme provides assistance to support individual or small groups of children so they won't feel isolated or left out of activities due to social or economic disadvantage beyond their control.
Schools and early childhood centres may nominate children aged from four to 18 years old for a grant. The types of grants we fund for individuals or small groups are for school books and stationery, uniforms and equipment, special tuition, and subsidies enabling children to join their class on excursions and camps.
Applications for the current grants round are now closed. 
If you have already received a grant, you can find instructions on how to finalise and report on the outcomes of the project here.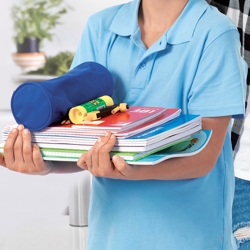 Equipment and resources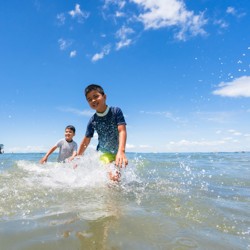 Excursions or camps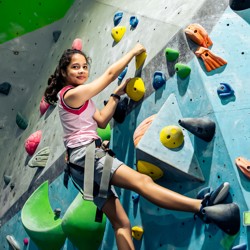 Extracurricular activities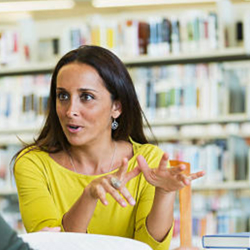 Teacher support or tutoring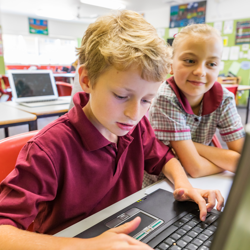 School or sports uniforms
Testimonials
"Teachers are often the first to notice when a child is missing out on opportunities or being left behind. Schools and parents constantly tell us about the hugely positive effect the grants have on children's lives. From larger financial aid for curriculum programmes to assisting with smaller supply needs like school shoes – it all goes a long way."
Jo Harrison
General Manager – Child & Family Services, Barnardos
"Even when things got tough, the family were always incredibly humble and had never asked for assistance. When we let them know their family was the beneficiary of a grant which would be able to help cover the kids' expenses, including stationery, school camps and sports fees, they were overjoyed."
Karen
Teacher, Tokoroa North School
"We're incredibly proud to partner with Barnardos for the 13th year and know that the need is greater than it's ever been. If you're a parent, teacher or caregiver who recognises a family or child that could benefit, speak to your school about applying. One small act could make all the difference to their experience at school."
Kevin Obern
Managing Director, OfficeMax
"We're really blown away with the impact of the grant – we need to keep making this happen for other schools and families. I'd absolutely recommend educators look at nominating a child in need. The process for schools is simple, quick and easy to access."
Kath Jackson
Teacher, Hastings Christian School
Hear from our awesome sponsors
Thanks to the support of our generous supplier sponsors, OfficeMax is able to help create opportunities for Kiwi kids and their families who are struggling to provide learning resources for their children.
How Max e-Grants are being used
Schools and parents report that the Max e-Grants is providing opportunities that have ongoing positive effects on children's lives.