How we help to make a difference
Education is recognised as an important factor in a child's healthy development. We at OfficeMax, along with our generous supplier sponsors, want to help Kiwi families who are struggling to provide learning resources for their children.
Our Gold Sponsor
OfficeMax
OfficeMax is New Zealand's leading workplace and education solutions provider, with tens of thousands of products available through its thriving online-retail business – from workplace furniture, technology and café solutions to cleaning and safety products.
With a vision to empower sustainable and successful workplaces, OfficeMax operates interactive, state-of-the-art customer experience showrooms in Auckland, Wellington, and Christchurch for business leaders and educators to collaborate with product specialists.
OfficeMax employs more than 500 passionate New Zealanders across its two distribution centres, three showrooms, sales offices, contact centre and Highbrook HQ, and has been an important part of New Zealand workplaces and homes for more than 150 years.
A trusted partner to New Zealand schools for five decades, OfficeMax is a proud sponsor of not-for-profit counselling helpline and webchat service, 0800 What's Up, and since 2011, has supported more than 16,000 Kiwi school kids with essential resources to help level the playing field through its Max e-Grants programme.

Acco Brands
ACCO Brands Corporation has been one of the world's largest suppliers of business, consumer and academic products for more than a century. 
The company boasts a proud history of industry leadership, innovation, and focus on delivering exceptional value for customers and consumers by providing unique, leading-edge office products.
Underpinning the focus on consumer needs is the unparalleled strength of our portfolio of leading brands. Brands such as Artline, Esselte, GBC, Kensington, Marbig, Quartet, Rapid, Rexel, Spirax and Stabilo, among others, command instant recognition from consumers worldwide and are essential in offices, schools and workspaces everywhere.


BJ Ball
The BJ Ball Group encompasses a diverse range of business units within the paper and communication media sector. Our operational reach extends from New Zealand to Australia, the Pacific Islands and South East Asia.
With over 100 years of experience servicing a wide range of customers across many market sectors, BJ Ball is positioned for growth through product and market development.
Our ethos of sustainability and responsible business practice is evident by our commitment to our industry, our customers, the environment and our people. BJ Ball's team of talented individuals, coupled with innovative products, provide our customers with confidence for the future.

Avery
At Avery, we believe in helping people organise their lives with reliable and professional labelling solutions. As one of the world's leading manufacturers of premium adhesive labels, we make those everyday tasks easier.
From simple labelling jobs at home to more complex mailing and shipping requirements for businesses, Avery has been the go-to labelling solutions provider ever since our founder, R. Stanton Avery, invented the self-adhesive label back in 1935.
Avery labels are completely customisable using Avery Design & Print templates, making it easy to print your labels from the comfort of your home or office.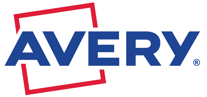 PGL
Established in 2004, PGL is 100% New Zealand owned and operated and is the most trusted and respected name in adhesive tapes, single-use gloves, and work protective clothing.
Our experienced staff provide customers with excellent technical knowledge and commitment to drive product innovations and, at the same time, work together with industry specialists in creating practical, hygienic and environmentally conscious solutions.
Our product range is tested and approved to the world's highest standards. We pride ourselves on our great products, competitive pricing and outstanding customer service.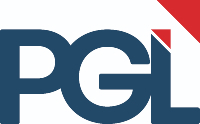 Like to become a sponsor?
OfficeMax welcome enquiries to become a sponsor of our Max e-Grants programme. To learn more about available sponsorship packages, enquire now.