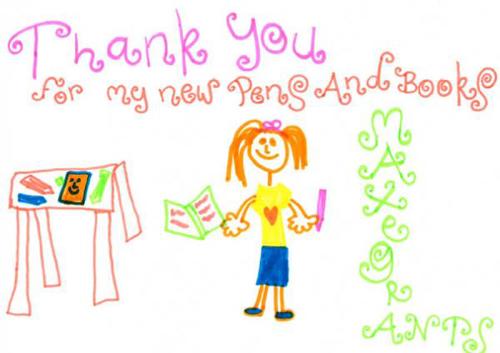 There's a sense of excitement about the beginning of a new school year; most children return to school in high spirits and ready for the year ahead. But sadly, this is not the case for all children. Being decile one, H. Primary School has many children from low-income families, single-parent and beneficiary families, as well as children with high special needs (learning, behavioural and medical). Each year some families are not able to pay for the correct books and other stationery items needed, and the children feel anxious about not having the right resources for school and embarrassed about always having to borrow what is needed for class.
Our primary school submitted a successful Max e-Grant application to help those families who would have suffered further financial difficulties if the school were to seek payment for their children's stationery. Nine families and twenty children have benefited from this grant which will ensure that they have the correct books and other stationery items needed at the start of the year.
Although it is a small amount for each child, the benefit will flow throughout many classrooms where children will be better prepared with their books and writing materials, and teaching and learning time can be maximised.
Thanks, Max e-Grants – it's now time for everyone to be Ready, Set and Go!
Yours sincerely,
Chris, H. Primary School Principal