Max e-Grants is a community programme brought to you by OfficeMax in partnership with NZ's leading children's charity Barnardos.
The programme provides small grants of up to $5,000 to New Zealand schools and pre-schools to support children (4-18 years) experiencing significant disadvantage to support, promote and encourage their educational potential and outcomes.
Education is a crucial strategy in reducing poverty and disadvantage and developing self-esteem, and it's as important to children as food, shelter and a loving family. Education provides children with the tools and knowledge that they need to understand and participate in today's world. Sadly, not all children get the same chances in life.
Max e-Grants aims to support individual children or groups of children experiencing major disadvantages so they can join in activities at school. A major aim of the programme is to avoid individual isolation so that a child or young person experiencing disadvantage does not feel isolated due to circumstances beyond their control.
Isolation can be caused by geographical, economic or social disadvantage, and the grants programme tries to address this so that children at school can join in activities with their cohort and not feel left out. A priority for the programme is to support children living in isolated rural and remote areas and recently settled refugee or migrant communities.

OfficeMax is New Zealand's leading workplace and education solutions provider, with tens of thousands of products available through its thriving online-retail business – from workplace furniture, technology and café solutions to cleaning and safety products.
With a vision to empower sustainable and successful workplaces, OfficeMax operates interactive, state-of-the-art customer experience showrooms in Auckland, Wellington, and Christchurch for business leaders and educators to collaborate with product specialists.
OfficeMax employs more than 500 passionate New Zealanders across its two distribution centres, three showrooms, sales offices, contact centre and Highbrook HQ, and has been an important part of New Zealand workplaces and homes for more than 150 years.
A trusted partner to New Zealand schools for five decades, OfficeMax is a proud sponsor of not-for-profit counselling helpline and webchat service, 0800 What's Up, and since 2011, has supported more than 16,000 Kiwi school kids with essential resources to help level the playing field through its Max e-Grants programme.
"I'm so proud of OfficeMax and our ongoing commitment to kids in New Zealand. As someone who grew up in a family that was not materially wealthy, I know how isolating it can feel to go without. Max e-Grants makes a real difference to children's lives."
Kevin Obern
Managing Director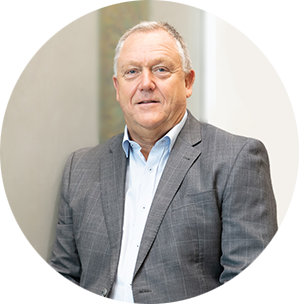 Barnardos is New Zealand's largest children's charity with a vision of an Aotearoa where every child shines bright.
By providing a broad range of social services and high-quality early learning, Barnardos works every day in local communities across the country to support, educate and protect our children.
Through Barnardos social service arm, we work with children and families facing issues such as violence, poverty, substance abuse, mental illness and homelessness,
Many of the children we work with have gone through exceptionally difficult circumstances in their young lives.
We believe all children should be given the support they need to make the most of their lives and reach their potential.
By supporting Barnardos, you can have a major impact on the lives of New Zealand children.
"We really value our relationship with OfficeMax. They make such a large contribution via supporting Max e-Grants and 0800 What's Up, and through this, the lives of many New Zealand children in need are changed for the better every single day."
Mike Munnelly
Chief Executive